Welcome to the unofficial Ultimate Driving ROBLOX Wikia!
This is the unofficial ROBLOX Ultimate Driving Wikia, where you can learn more about Ultimate Driving games, features, vehicles and many more subjects! This Wikia was created to make it easier to understand Ultimate Driving, and how to get a better experience in-game. You can also learn about the history of the UDU in this Wikia as well. Anyone may edit the Wikia to keep it up to date with what happens in-game.
Please Note: This Wikia has been mainly created by fans, and not all articles on the Wikia may be accurate. However, we do use official information from Ultimate Driving Universe to keep the Wikia up to date. Please feel free to edit, and make sure that you use official information when creating or editing an article. We are NOT endorsed by the UDU Team. All content on this Wikia is for informational purposes only.
Also
,
do not make any content and pages that are not related to this Wikia, because some Admins might delete it.
To get started,
PLEASE
read the
rules
.
This wikia IS NOT ENDORSED by any UD STAFF! It's a fan wikia only! (And if official UDU Admins decide to make an official wiki, this wikia will still remain.)
Our Discord: https://discord.gg/QXDkXSC (Join our Discord for Editor of the Month Perks and other cool events!)
If you would like to visit the Official UDU Discord Server, go ahead here > https://discordapp.com/invite/Aex3gRS
To follow the Wikia's updates, please check out THIS page.
We allow voters to express their opinions freely in the chat.
Editor of the Month: An editor of a particular month is an outstanding Editor and contributor to our Wikia. They stand out and get lots of recognition as this is voted publicly by everyone accessible to the Wikia or Discord.
What is the Ultimate Driving Universe?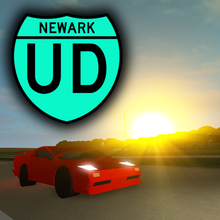 Ultimate Driving Universe was created by ROBLOX user
TwentyTwoPilots
(formerly Alex4897). The UDU is the successor to the Ultimate Driving game series on ROBLOX. The classic games can be found
here
(Scroll down to "Legacy and Classic Games" section). Ultimate Driving Universe games are not just created by
TwentyTwoPilots
, they are also some games created by different creators, such as
index15
,
marcus_dot
,
JakeFromRoblox
.
Don't know how to play? Click THIS The article will teach all the skills a beginner should know about Ultimate Driving.
Ultimate Driving Universe (UDU) Complete Map (State of Delaware) 
Our Partners
---------------------------------------------------------------------------------------------------------------------------------------------------------------------------------------------------
Unofficial Ultimate Driving Roleplay Community by Ill91:
To apply for a partner visit our Discord server: https://discord.gg/QXDkXSC
See Also...
Jobs in the Ultimate Driving Universe
Community content is available under
CC-BY-SA
unless otherwise noted.